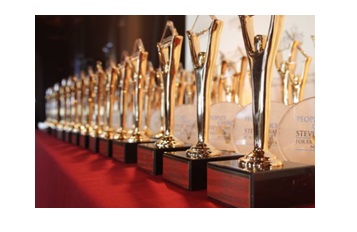 "Oscars of the Business World - The Stevie Awards"
The Stevie Awards for Great Employers award program is one of the 8 award programs of the Stevie Awards, which has specialized in award organizations since 2002.

Stevies for Great Employers (SAGE), a program focused on Human Resources and Training / Development, rewards exemplary HR applications and solutions all over the world.
Over 700 applications from 23 countries competed in this year's competition. The winners of the program, where more than 90 professionals from different specialties around the world serve as juries, were determined by the average scores of the juries.
In addition to global giant companies such as Bank of America, Deutsche Telekom, Dell, DHL, Cisco and IBM, 23 Turkish companies were awarded in the Stevies for Great Employers program this year. Turkey, this year was also the most award-winning country after the United States.
Jury Evaluation and Award Winning Conditions:
Applications received are evaluated by independent juries from different parts of the world, with different experiences and expertise.
Each application is usually min. 7 juries evaluate. Juries give the application a score out of 10. Each jury is also asked to write notes and feedback on the application. Institutions with an average score above a lower limit are eligible for an award.
Award scale points for SAGE 2020 are as follows:
Bronze: 7,25- 7,99

Silver: 8,00 or upper
Gold: The highest scoring application in the category
With this scoring method, there can be more than one Bronze and Silver award winner in each category, while only 1 Gold is included.
Institutions from Turkey Year 2020 Winners are as follows: :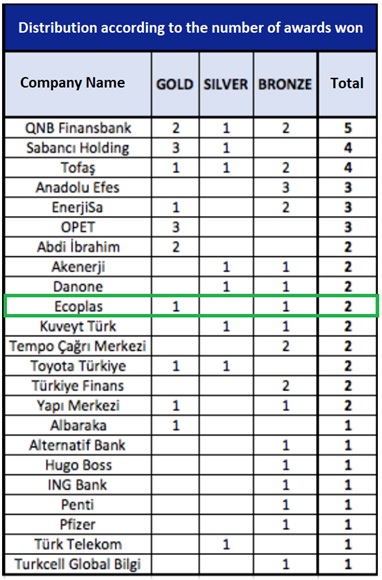 As Ecoplas Automotive, with the production of face shields and the applications we have implemented in the covid period we were deemed awards in below;
Bronze in Most Valuable Employer - EMEA  category,
Gold in Most Innovative Workplace Redesign category.